March 23th 2020
Formative years of a child is entirely based on the learning institute. It becomes the most crucial aspect as the formation of base is entirely dependent on the primary schooling source. For a toddler his school is his second home. Thus, it becomes important for parents to choose the best pre-school in Thane for their children. Every parent wants their kids to grow in a protective and healthy environment that nurtures them gently, and Spring Buds International School aims to provide just that.
When a child is new to the environment, it takes time for him to be comfortable in the external world without parents. It becomes a responsibility for the pre-schools to give them maximum amount of comfort and care, so they deliberately open up. Nurturing children right from their early age helps them grow as a confident individual. This only happens when nursery schools in Pune and Mumbai focus on catering to every segment of learning equally and with appropriate amount of time.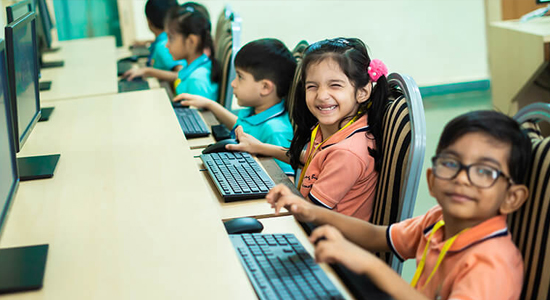 At this very early stage, books should not be the immediate part of learning, rather building their basic habits that remains with them long life and subconsciously become a part of this routine is essential. Understanding the psychology of a budding child, establishing a friendly rapport helps to connect with their minds. Knowing that communication is sensitive with a small-age learner, negotiation should be done in a smarter way. Emphasizing on activities where children love to get involved facilitates healthy learning. This helps a child grasp things quickly and recall easily.
Being the best pre-school in Thane, we have always been dedicated in serving the educational field with utmost consciousness. Considering the innocence of all learners, we have smartly designed exercises that boost energy, make them active and want to participate. Activity that includes creativity, innovation, vocabulary, and counting helps them evolve and imbibe these traits for future learning in developing stages. At Spring Buds International School, we aim to become your child's extended family that supports them at every step on the way.
Our nursery schools in Pune and Mumbai have intricately adopted this customised educational approach where the classrooms are decorated with arts and craft that evoke excitement and curiosity. Sessions are planned where children groove a little, hop a little, and get into the habit of making learning a fun process. Playing with constructive toys, practicing yoga, learning table manners, creating crafts work, etc makes them feel warm and pleasant, which as a result, makes them a part of the schooling culture. Without any artificial efforts, your child completely merges into the hours of schooling and this becomes a part of their day.