June 22nd 2020
The way your child identifies, understands, and manages emotions can have an impact on everything from his or her relationships with family members to classmates. Performance in the classroom depends more than just your child's IQ as emotional intelligence is the steppingstone to success, both inside the classroom and beyond. Especially amid the nationwide lockdown you must have witness different emotions within your child's personality. Hence to help your deal with their behavior smoothly and encourage them to grow better, the best pre-school in Thane is here to guide parents about social-emotional intelligence and how it helps budding learners.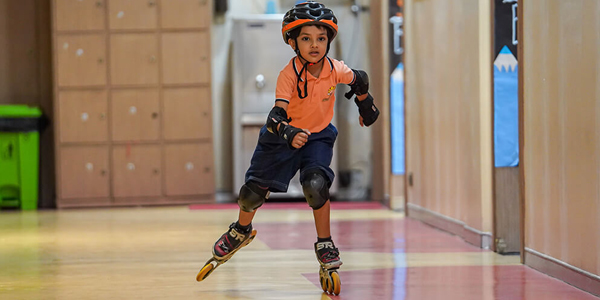 What is emotional intelligence in children?
Emotional intelligence is the ability of a child that helps him or her identify, evaluate, control, and express emotions. Thus, a higher level of social-emotional intelligence helps children channelize emotions in the right direction such as solving challenges, communicating with others, and making decisions. It's the first step in realizing one's true potential and self-motivation. The following five key elements will help improve emotional intelligence in children:
● Self-awareness – It helps the child understand his mood with complete awareness

● Self-regulation – He or she may act accordingly controlling and managing their responses

● Motivation – Despite distractions, the child may accomplish assigned targets

● Empathy – He or she will equally understand how others around them feel

● Social skills – The child may participate in day-to-day aspects showing the right behavior
As students pass through each grade, learning mixes social skills and emotional literacy as an outcome of social responsibility, or what many elementary schools call "citizenship," which is learning to be a good community member in the classroom. Kids are encouraged to put away their books and belongings, to be respectful of other's work and ideas, and to tackle projects that make the school or community better for everyone. It has been scientifically proven that children with higher EI levels can manage themselves well and relate to the environment easily. On the other hand, students who lack EI can become less connected to the school that affects the performance in the classroom negatively.
Now there are a few steps that parents need to focus on to build Emotional Intelligent in children.
1. Identify and label emotions
Negotiate about how your child is feeling and label emotions based on it. (happiness, sadness, anger)
2. Discuss your child's feelings
Know how they feel in a certain situation and know their way of handling the situation.
3. Teach problem-solving
While communicating about emotions find solutions to challenges that your child is facing.
4. Lead by example
Let them know how you feel in a certain way and why, and how to deal with your emotions.
Emotional intelligence is tied to many other key strengths. Understanding that there is an intersection between nurture and nature, you can empower your toddler by working on his self-esteem quotient that will automatically enhance the power of adaption, creativity, and presentation. Many playschools in Pune and across the country have shifted focus on helping children develop emotional intelligence. Being the best pre-school in Thane, we aim to promote social-emotional intelligence in our pre-schoolers to help them navigate the situations, place them in perspective, and make way for life-long learning.