October 30th 2023
Preschool is the building block for a successful life for every child out there. It lays the foundation for a better and brighter future, where your kid gets to learn the subtle nuances of life, explore their first social setting and also understand the important qualities they should develop. That said, there are several schools offering multiple programs. It is natural that you are confused and are struggling to choose the best preschool in Juhu. But, we have got it sorted for you.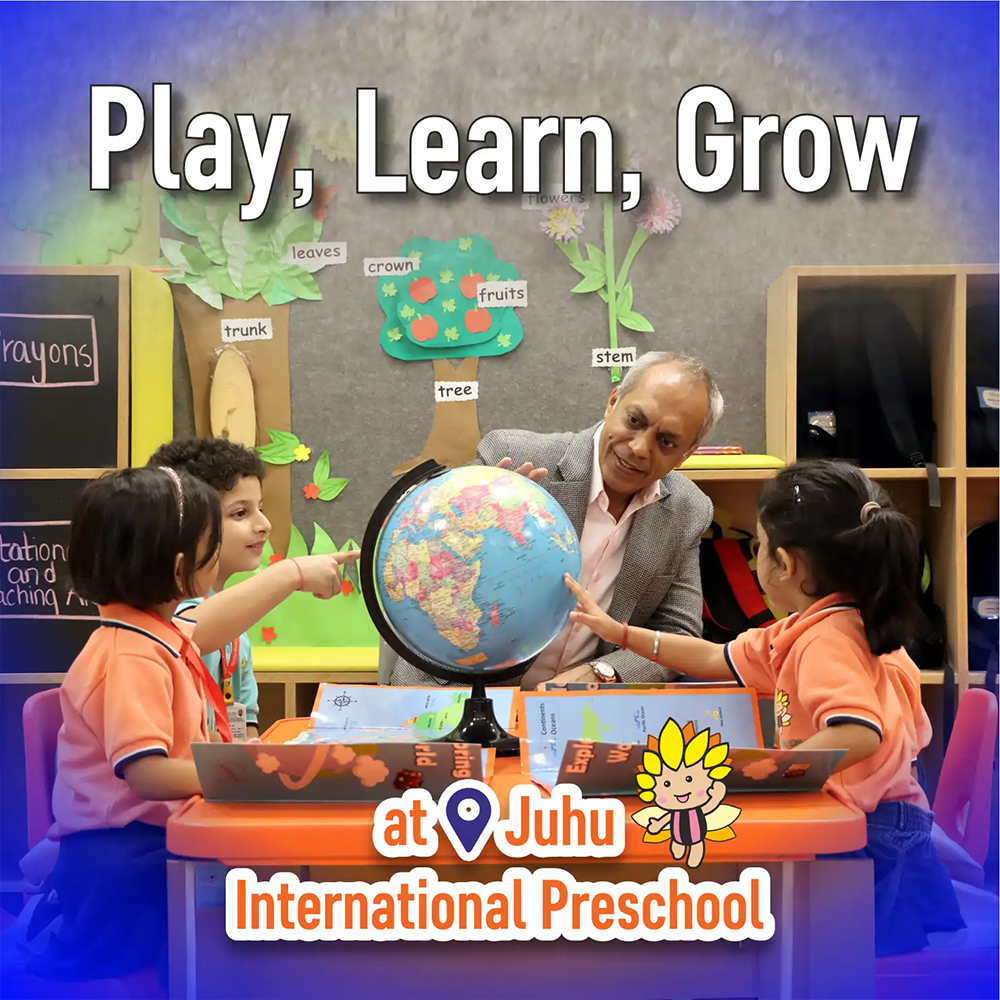 Best play school in Juhu
What do you think are the basic qualities of a good preschool? It must be someplace that makes your child's first learning experience comforting and helps them engage in passionate activities. At Spring Buds, you can even take a virtual class and experience the actual learning process before enrolling. It will help you understand the importance given to creating a warm space.
Another important aspect of a play school is the teachers. It might be the first time the kids are away from home for a longer time, and the teacher is the elder figure in place of the family. Therefore, passionate teachers who are both kind and qualified should be one of the primary aspects you should consider before picking the right playschool for your kid.
The kind of education and learning experience the kid enjoys in their preschool is also what shapes how they look at schooling and learning in the future. Therefore, you should find a school where active learning and creativity is given major importance. With more arts, crafts, music, dance, reading and a lot of playtime, the kid can enjoy the learning experience.
Why Spring Buds Preschools?
With over 25 years of legacy, Spring Buds Preschools has gradually but firmly established its institution across several cities. It has been focusing on nurturing more than 35,000 students every year and has helped them learn the basics that will guide them every step of the way in the future. At Spring Buds, one understands that each child is unique and these foundational years shape them. It makes for a warm environment where the kids learn and grow while having fun.
Admission Eligibility at Buds Preschools
The classes are conducted for kids between 2 and 5 years old, the youngest enrolled in a playgroup with five-year-old children studying senior kindergarten. Everything in the playgroup is about exploration. Kids are made to play and explore using interactive and creative games, along with picture books and toys. Likewise, at the nursery level, the specific areas of focus are language, communication, and physical and social development. All these courses are aimed to help the kids understand the social world and also learn more about their personal self, which aids them in preparing for their early life.
The junior and senior kindergarten sections are where the formal education system begins. Here, the education is more about developing motor skills like writing, painting, etc. Mathematics is also an important part of kindergarten learning. If the kids are made to explore in their early classes, they are given the space and scope to express themselves in the kindergarten stages. Education is not always about the subjects we learn and the marks we get. Therefore, we also help them focus on holistic personality development.
Conclusion
Besides all the aspects you check about a preschool, the reputation and standard is also of major importance. Research details to find the best International Preschool In Juhu and ensure they have best-in-class safety facilities. Smart, modern, safe and comfortable are what preschools should be about, and Spring Buds is just that.