June 18th 2020
After months of social distancing, it time to bring back all the adventure in your little one's life by pairing self-isolation with self-stimulation. Thankfully, wandering virtually with the family has no barriers. This can be a chance to explore the most exciting destinations across the globe and learn about its history and evolution in years. To break the monotony of quarantined life, nursery schools in Pune and Mumbai are suggesting parents to plan a virtual vacation for the young ones to keep them entertained.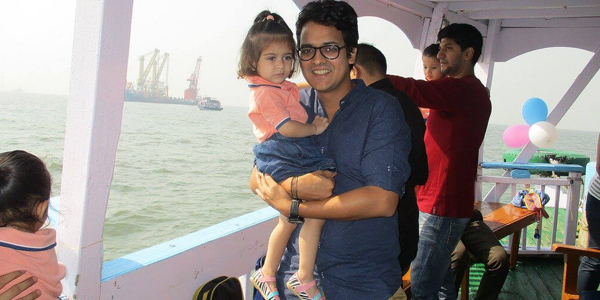 This virtual vacation can be a great way to take a break from ordinary life. Since children have been prohibited for a long time to step outdoors, they miss visiting their favourite places and explore. Not letting their minds dull within four walls anymore, preschool in Pune enables the fascinating vacation map for children. Instilling fresh perspectives, sense of excitement, and cultural diversity, Spring Buds International School will probably tell you the best way to educate your toddler through the entire journey of this 'staycation'.
Making children feel less trapped at home, this travel will encourage curiosity and teach pre-schooler about the most influential aspects of the world. Now the important question here is how to plan a virtual holiday? So, firstly choose your preferred destination. Try and choose a location that doesn't only have a photogenic view but also a variety of other features. For a successful holiday, one must have a planned itinerary. Spring Buds International School, one of the best nursery schools in Pune, suggest the following few pointers that you must consider in your virtual family trip.
Historical Monuments & Museums
Introduce your toddler to the history of the country. Preserved architecture and old-restored buildings will show them how innovation contributed to world history.
Animal Sanctuaries
Meeting different species of animals in one place can be worth a while. This will sensitize your children towards animals and nature both in order to protect and save them on the planet.
Roads, Rivers, Mountains
The geography of a region is very important. It makes the visual more scenic and beautiful. Tell kids how roads are important for connectivity, rivers for marine and human life, and mountain for climatic control.
Pilgrimages
Every region and country has its own religious belief and way of worshipping. This will give young learners experience of a journey full of moral and spiritual significance.
Checking out all these places in your tour will translate your virtual vacation well to the budding students. Focusing on being present in the essence of a virtual tour and giving your little one a break to ask you questions without hush in time can be a wonderful experience for both parents and a child. Taking over a great bond between you and your kid, you can cook your favorite food or the country's specialty food and enjoy the digital trip flawlessly. Even just packaging for an imaginary trip can be entertaining and educational.
Spring Buds International School has always believed in 360-degree exposure for holistic development that in return will nurture rewarding learning experiences proving helpful in the future. Taking this thought further, our preschool in Pune guides students to explore their own curiosities and become thinkers with integrated development of knowledge.