October 1st 2020
The child takes after his parents. For knowing what is good for the child, the parents are the best mentors. The child adapts his approach to learning according to his mental makeup formed in the environment that he is being nurtured in. Therefore SBIS highlights the list of approaches that are available in the play school in Mumbai for better understanding of parents.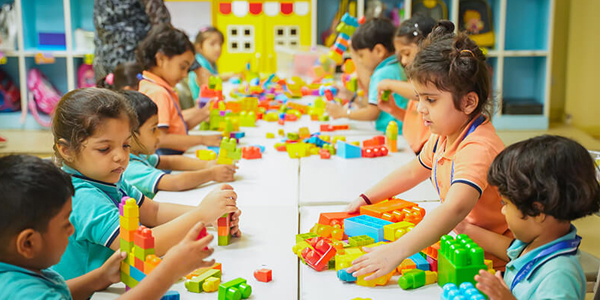 Listed below are the methods that ensure 360-degree holistic learning experience that makes the child a lifetime learner.
The High Scope Method
Here the teacher personalizes the development of the child. The students make their plan for the day and the teachers assist them in following their plan. This approach in Spring Buds play school in Mumbai is popular because it allows children to have a free run in the school. It doesn't inhibit the growth of the child. Many parents adopt this approach for their children even at home.
The Reggio Emilia Approach
This approach is prevalent in the pre-primary schools in Kandivali East. Here, we use symbolic ideas to help the child learn. Often, we mix it with one or two more methods to increase the speed of learning. This approach has its basis on ideation through experimentation. The students indulge in free play, observing, and touching to get their ideas.
The Montessori Method
As per the definition of Montessori, the method of education has its basis on freedom within limits and independence. The pre-primary schools in Kandivali East use this method that helps physical and social development with a respect for the psychology of the child. The individuality of the child leads the child on its path to his or her separate identity.
The Waldorf Method
Here, we impart critical thinking and strengthen the cognition portion of the child. We do not believe that just mere reading and learning is the true way to evolve. Imagination and analytic thinking is the best way for the child to learn. Thus we encourage the inquisitive minds of children so they become explorers of future.
Spring Buds International School has always taught and imbibed the best of values and methods that interests young learners. Taking forward the same thought, we aim to bestow precise yet innovative learning to younglings so they become the creators of their future on global platforms and represent cultures worldwide.