September 30th 2020
Spring Buds International Preschool in Andheri West follow an integrated approach to academics where most of the learning comes from books but the rest comes through a practical hands-on approach. We use unique teaching patterns to boost imagination and enhance expressions and involvement via collaboration. For instance, we emphasize on community learning from Class-III along with a balanced student-teacher ratio so every learner is uplifted individually.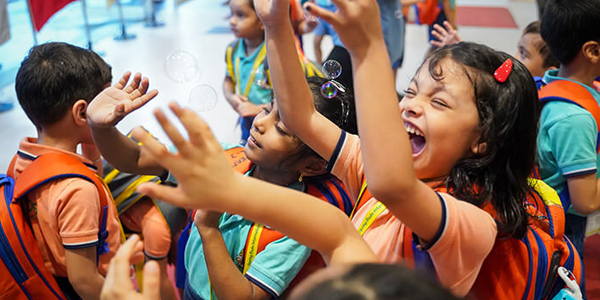 Counseling Helps the Children
It is the presence of guidance counsellors from worldwide universities that help the students at the CP Goenka's Spring Buds International Preschool in Andheri West learn what is in store for them in their academic careers. We follow innovative teaching methods that include physical and mental education. The student-teacher ratio is good at 5:1 to 8:1.
Incorporating Values in Students
Academic excellence begins with a value-based approach to learning. Academic rigor and educational philosophy strengthen young minds in the best way to learn. The teachers at Spring Buds International Preschool help the students feel safe before they begin to study. This helps the emotional wellbeing of the students at all times.
Guidance for Developing Skills
To learn about the Nursery School Admission in Mumbai, one must understand the perspective of dimensional learning. Students will need guidance because the mind is young and needs molding. SBIS teachers use their skills to help the students get through with flying colors. Their selection process has grading to help determine the best approach for each child. This helps the school achieve a high standard of performance.
Learning Skills at a Young Age
Our school introduces professional courses at an early stage to prepare child become a confident citizen. During the Nursery School Admission in Mumbai at Spring Buds, we test the child's interests to determine what kind of profession will suit him. Of course, nothing is binding in such a thing but gives a direction to the course of study.
Getting a good start in life begins with a proper foundation in the school. Picking the right school is one such step that determines and molds the character of the individual. And thus, choosing Spring Buds International Preschool will launch kids on global platform so they build their careers overseas and accomplish heights in the future.