September 27th 2021
One of the most essential things you can do for your child is to ensure that they get enough nourishment. It's also not simply about eating vegetables. You must ensure that kids have a well-balanced diet rich in calcium, protein, and zinc. However, getting your loved ones to eat vegetables might be difficult. Children are naturally drawn to sweets, salty snacks, fatty meats, and other foods that aren't necessarily conducive to a happy and healthy childhood or adult lifestyle. Don't worry! Spring Buds International School in Thane will take care of you! We've compiled a list of suggestions to help you make vegetable consumption less of a hassle and more of an enjoyable activity for your kids.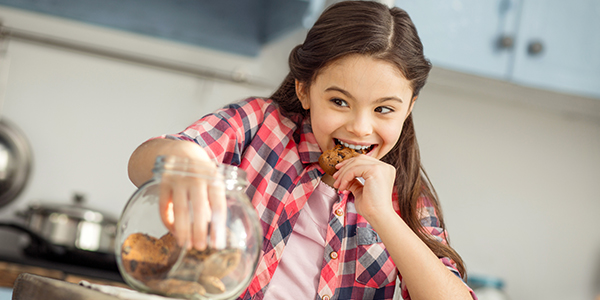 CUT THE VEGETABLES INTO CREATIVE LITTLE SHAPES.
Do you want to make eating healthy vegetables more appealing? Try chopping them up into interesting shapes and drawing funny faces out of broccoli, or make cheerful carrot sticks to entice your kids to eat healthy without even realising it!
USE A DIP TO SERVE HEALTHY FOOD.
Dips like hummus and guacamole can help your children eat their broccoli and carrot sticks faster. Make natural sweet dips for your kids by combining fruit purée and yoghurt.
INCLUDE VEGETABLES IN SOUPS AND CEREAL.
If your child refuses to eat vegetables but enjoys soup, why not incorporate them into the soup? Try to include spinach in your next loaf of baked bread or broccoli in your favourite tomato-based soup.
SERVE VEGETABLES WITH YOUR FAVORITE SIDE DISH.
Try serving raw carrots or cucumbers with their favourite side dish if you're looking for another approach to convince your vegetarian kids to eat more raw vegetables. You can prepare an apple sundae by combining apples and vanilla ice cream, or serve the honey mustard chicken with cheddar cheese or broccoli as a side dish.
WHILE OUT FOR GROCERIES, LET THEM CHOOSE THE VEGGIES.
Allow your child to assist you in selecting vegetables when you go grocery shopping. This will make them feel more interested consuming the vegetables. They'll be more likely to eat them once they've been cooked because they chose them!
EAT AS A FAMILY TOGETHER.
When you eat healthy as a family, your children will see that it is important to eat well, not simply because mom says so. Being there at the dinner table can also encourage children to eat vegetables that they would otherwise avoid!
Vegetables contain a variety of nutrients that help you stay fuller for longer. They also include critical vitamins and minerals that our bodies require for growth, such as iron and vitamin A. Being able to fill up on vegetables, especially with fewer calories, is a terrific way to go. Remember that eating healthy necessitates a well-balanced diet, and eating low-calorie items is one way to do so.
Many veggies may be eaten raw or prepared in a variety of ways, making eating healthy with vegetables simple and enjoyable! And, because there is no right or wrong way to consume vegetables, Play School in Thane thinks that you can do it the way you like as long as it tastes nice!