November 24th 2020
Parents always want to provide the best of everything to their kids, which majorly includes good quality education. However, we are sure you realize that personality development is additionally a vital facet of each child's life, alongside education. A child's personality in totality determines professional growth as well as their overall outlook towards life. While academic advancement is crucial, a novel and all-rounded personality will help your child outreach globally.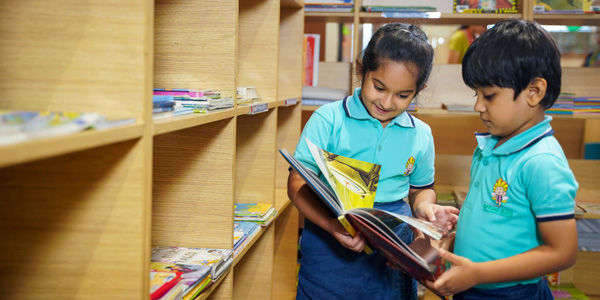 As the basic formation of a personality begins to take shape at a young age, Spring Buds International, Top Preschool In Mumbai emphasizes on the development of children since playschool days as we understand its importance. Below are a couple of attributes that are drawn along the personality development in young children:
Provides Confidence
With a good personality, your child will have a lot of confidence to take more significant steps in life. If your child is well-groomed, achieving future endeavours will become a guarantee. Further, once your beloved one wants to pursue higher education ahead in life, a strong personality will prepare him or her for the long run. It will help them in facing any problematic situation with ease and balance, while also empowering them to hold a steady conversation with anyone without nervousness and anxiety. 
Enhances Communication Skills
Under personality development for children, a lot of importance is given to the enhancement of communication skills. These skills are a must for becoming successful in both personal and professional life. When in school, your child learns to answer freely without any judgment in the classroom. Hence, the confidence to communicate without hesitation is built along the way. Going forward, when your child negotiates well, people would be more receptive and drawn towards his agreeable personality. 
Develops Optimism
Another characteristic of personality development for younglings is that it helps in developing a positive perspective towards life. When in school, students are taught about the morals of sharing, compassion, and a positive outlook towards circumstances. As parents, you should too ensure that your child always looks at the brighter side of the situation to deal with it efficiently. With the ideals of teamwork and group understanding in school, your child may also develop a positive attitude to deal with the toughest of situations.
Improving Personality Skills
Schools that follow new and innovative ways of teaching embody personality development for children as a vicinity of the syllabus. For instance, in schools, children are asked to dress appropriately, which is an important personality characteristic. Teachers ensure that students learn about the world and are well-read. Utmost importance is given to the speaking style of the students with regular grammatical error checks. Additional activities like sports, help children develop soft skills like leadership skills, working collaboratively, time management etc.
A persona as a whole, includes a pattern of thought, attitude, and communication ability. It is an immensely crucial aspect of life that will set your child apart. We, the Best Preschool In Thane, underline the importance of personality development for children and make sure that they get the right guidance to excel in life.