January 23rd 2021
Children have an active imagination and want to be bewildered, thrilled, and stunned by tales that are older than time itself. This is quite difficult for many parents that may have already run short of the traditional bedtime stories and are looking for brand new bedtime stories for their preschoolers. Especially amidst the global pandemic, it has turned out to be even more critical for parents to keep their toddler engaged and happy.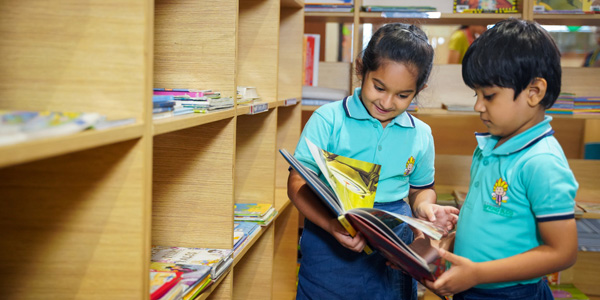 Knowing that there are multiple online bedtime stories available in audio and video format, the basic one-to-one nature of storytelling is still key to building a strong relationship with the loved ones. Therefore, Spring Buds International Preschool In Pune councils parents on how to become excellent storytellers in this nationwide lockdown.
Going for the classics
The most popular stories are the ones that are instant classics like Cinderella, Snow White, The Moon Rabbit, The Hare and the Tortoise, Pinocchio, Aladdin, and others. These astonishing bedtime stories are loved by children of all age groups, as they are fun, appealing, and impactful. You can also opt for modern-day characters such as Mowgli from The Jungle Book or Rapunzel from Tangled to build your own customised story and message that you wish to emphasize on your kid. It is a great way to bond with the children, empower their thinking, and make them feel like they are a part of a larger ecosystem of their heritage.
Focusing on true life inspirations
Several true-life inspirational stories are exhibited today, which kids can be inspired by instantly. Parents can choose a certain character and a situation to explain the story of a great leader or a real inspiration from generations past. These stories can also tap into the child's passion areas to escalate their motivation further. For children who love flying, Wright Brothers can be a great real-life story to be told for them. Kids that enjoy baking, mathematics, or science, can learn from inspirational figures such as Maria Anna Fisher, Einstein, Marie Curie, Newton, etc. By selecting a new inspirational figure each night, kids can learn and imagine what it must be like living in their shoes and format their developing minds with positive energy.
Developing your own bedtime stories
The best bedtime stories are the ones that are created by the parents themselves as these narratives are highly around the child's own experience. This will not only boost visual excitement but also address critical desires and preferences that your child has and integrate more significant meaning behind the story itself. These bedtime stories can be a helpful tool to understand why your kid feels a certain way and to help them enhance their emotions levels. Also, the story can be taken forward episode-wise establish a consistent night-time routine. This will help kids cope with imbalanced schedules and challenging situations, as you are always there to tell them an interesting story at night. And with this, you can truly unlock their storytelling potential as well.
Best Preschool In Pune believes that valuable lessons and morals can be inculcated via storytelling, which is why parents must invest some time into the process. As sparking an innate sense of creativity in young learners is the ultimate aim of Preschool In Pune, we usher every parent to embellish strong individualistic traits in their munchkins by using simulating medium like this.