June 19th 2020
After months of being quarantined, 'Unlock 1.0' is a breath of fresh air for everyone across the country. From working professionals to students, everyone is striving to restore the normalcy of life after COVID-19. Owing to the fact that educational institutions are still restricted from functioning, best preschools in Mumbai and across the country are adopting virtual-learning systems as the new form of imparting education.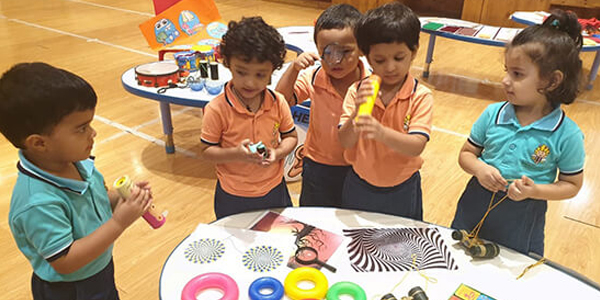 Spring Buds International School, one of the best preschools in Pune, welcomed back its pre-schoolers by virtually re-opening the school for a new semester. The younglings have been locked up at home and unable to meet their friends from school. While this is definitely a concern for parents, the schools are taking many initiatives to reduce the consequent negative effects of the lockdown.
Being the best preschool in Mumbai, teachers of Spring Buds International School have resorted to technology and have started taking online classes for pre-schoolers. This gives the young learners an opportunity to virtually see their classmates and be engaged in productive learning during the day. Birthdays are celebrated on video calls and stories are shared too. The teachers have put in immense efforts in revising the curriculum to suit virtual learning. Moreover, they also give students easy assignments to do at home under the supervision of parents. All the rules that applied to classroom or school learning also apply to virtual classes. To make things more interesting, the teachers also encourage the toddlers to indulge in more art and craft exercises to express themselves and channelize their thoughts.
With schools starting again, the children have something to look forward to during their days. It lifts their spirits up and keep them engaged enough to get through the day. This not only helps restore their learning and development curve but also helps with maintaining mental and emotional health, which is a vital need of the hour.
The lockdown has been a tough time on everyone and although there is no comparison of people's hardships, the times have been especially tough for working parents who would have to keep the young children engaged while managing work from home. In such times, virtual reopening of the best preschool in Pune has come as blessing for many. The school premises are being sanitized and safety protocols are being put in place to ensure that when the time comes, we are ready to welcome our kids back to school with open arms and wide smiles.