April 27th 2020
While the whole world is under lockdown, there are certain groups of people who say no to staying back homes and perform their respective duties. These people are not only life saviours but truly inspiring heroes who don't give a second thought to our well-being and safety. Being a responsible citizen of this nation, it becomes our moral duty to let our young children know about our community helpers; the one who lifts the nation better than before and stronger than ever. The efficient running of society entirely depends upon these helpers, especially at times of emergencies. Their roles are crucial at each point of time to regulate the environment.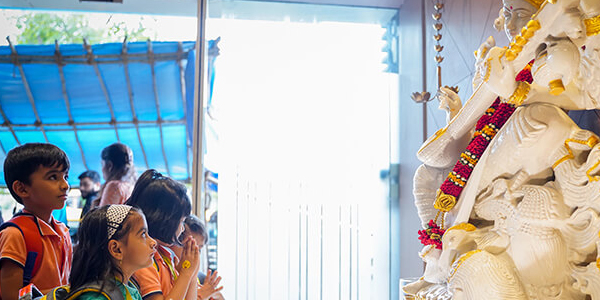 After the outbreak of COVID-19, the situation became even more challenging and it became a real task to manage the gigantic population in India. But none of us lost hope, because there were still the most essential services available for us. Police forces, doctors, shopkeepers, doorman and sweepers performed their jobs diligently every day. They all play completely different nevertheless important roles within the community and higher our lives in some ways that go forgotten and want to be observed to our kids. Police forces kept a complete eye on vehicular movements to keep in control the social gathering and unnecessary roaming of commoners on roads for health protection. Maintaining the harmony under strict law and orders, police forces continued to work day and night without urging for facilities.
Just like the police services, doctors continued to work for the public welfare. Medical science took a leap ahead to save life on earth. Many scientists kept on researching the cause of this global pandemic and ways to eradicate this virus from the world, whereas doctors at hospitals are on the toe to help increasing number of patients due to COVID-19 or other form illnesses. Clinic doctors stretched their services 24x7 so there is no chaos or discomfort amongst the people and they strictly follow lockdown instructions. Educational institutes came forward for online teaching and presented activities on social platforms to keep their students indulged in constant learning away from boredom. Grocery stores are being operated at risk to provide consumption items to general the public so no one falls short of food, beverages or dairy products. Doorman is working on shift duties to ensure that no one leaves or enters the premises as strictly ordered by the government. Indeed, they give us a sense of security by remaining integrated into approach and connectivity.
There are numerous social and humanitarian safety workers who ensure that we live our lives peacefully. It's important for children to know and understand the importance of their chain of service that holds every sector of dwelling firmly. Kids should know the regulatory roles of their services and to approach whom accordingly at times of need. To give your toddler a better understanding of the community helpers, you can use the medium of storytelling so they draw a perspective for their own learning about the real heroes and their responsibilities and generate a two-way discussion that helps you easily reach a conclusion with imagery in their minds. Some of the best preschools in Mumbai adopt the medium of storytelling to impart important life lessons to preschoolers. This helps stimulate student's imagination and enhance their social development t skills.
We have community helpers at our need, therefore being the best school in Pune, it becomes our goal to educate the upcoming generation about the most essential service providers of this fundamental society.