October 22th 2022
Does being a happy parent include "everytime smiling" or supporting all of your kids' actions? The reply is a loud "NO." Instead, effective parenting calls for finding a middle ground between your limitations and allowances. You also need to establish a limit for each. When the two are in a fine balance, you are unquestionably a content parent with a comfortable and well-behaved child.
Many behavioural disorders in children are attributed to poor parenting, say child psychologists. Children seek their parents' company as they get older. In addition to wanting their companionship, they also want to be near their parents. But sadly, parents frequently find themselves monitoring their behaviour and placing limitations on them. Adopt the following positive parenting advice provided by Spring Buds International Preschool in Thane if you wish to defy conceptions and be your child's closest friend: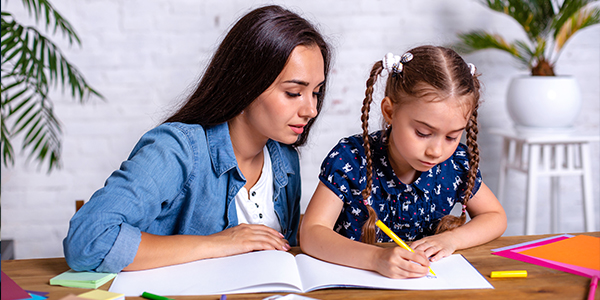 Always be present
Being present with your children constantly is a requirement for happy parenting. Regardless of whatever comes your way, you should be accessible at all times. You need to give them the impression that you are the one they can depend on in times of need. Be there for your young champion at all times.
Set limits gently and early
Do you believe that enforcing boundaries will make you a terrible parent? In no way! Every parent needs to set limits for their children. It teaches their kids the difference between right and wrong.However, you must start early and with care. They will oppose you if rules are imposed after a week or a month of their engaging in an unhealthy habit. Stop all negative patterns as soon as possible.
Teach Forgiveness
Giving your child a lesson in forgiveness is one of the most crucial things you can teach them. It covers both how to seek forgiveness and how to forgive. Educating children to be physically and mentally healthy entails teaching them that errors are normal and can happen at any time. Teach them to be compassionate of others and to seek forgiveness when necessary.
Practice Patience
Being unhappy and cranky as a person limits you from becoming a happy parent. Enhance some of your habits and use them consistently. Be a joyful person. Regardless of hard circumstances, you will succeed if you have patience.
Inspire
The first step to being a happy parent is to encourage your children by telling them that they can do it. Continue to support them and congratulate them on their small accomplishments. You can't even think about how hard it will motivate them.
Although it is difficult, raising young children is not unachievable. If you adhere to the suggested measures by Preschool in Ulwe, raising a child with empathy, love, and care won't be challenging!