February 20th 2020
What makes learning fun for a child? Is it the colours of the books or the music of the rhymes or simply the shapes of the letters or numbers. According to a research, a child learns when he explores the idea on his or her own. It is in fact the joy of finding something new, of being able to do something differently or exploring something new about their life around that makes learning a fun, interesting and exciting process for them. Right from the time your child learns to walk or eat on their own to the time they learn their first alphabet or word, they enjoy their way of learning as it gives them a new way to explore the world around.
As rightly quoted by someone, children are born curious. Well, while we all agree to this idea as we become parents we often fail to nourish this curious mind of theirs by restricting their exploratory journeys through books and rote learning right from their kindergarten or preschool. Although the traditional ways of learning do help students to understand and learn the system well to progress in their life, it puts their exploratory mind at the back thereby compromising with their abilities to question, innovate, change and invent.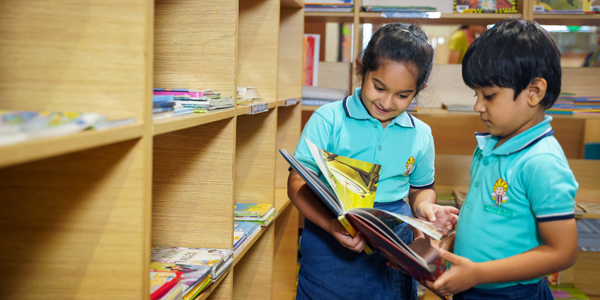 At Spring Buds International preschool, we believe that curiosity is the charger of learning and therefore adopt a pattern of preschool education that cuts away from the traditional models of learning for toddlers taking the leap forward with an inquiry-based approach. As one of the Best Preschool in Mumbai, we curate and personalise a curriculum that fits your toddler's need for explorations thereby helping them learn, play and grow together. Located in prime locations, our playschool in Kandivali east, Juhu, Lamington road and many more places follows a unique style of teaching that gives students the power to question thus rewarding them with the joy of exploration that they always crave for.
Curiosity helps a child not only learn better about things but also retain them throughout their life as they grow up. Letting a kid explore by opening them up to an inquisitive and inquiry based learning environment therefore helps us serve this purpose making our students quick learners and smarter children of tomorrow. Equipped with some of the best and modern infrastructure and security measures, our playschools in Kandivali East and other locations curate a comprehensive and secure learning experience for kids that make teaching fun and interesting. From a show and tell experience to excursions and experimentations to even a game infused thematic curriculum, our unique curriculum cuts above all other preschools making us the best preschool in Mumbai.
While learning does not restrict to the four walls of a playschool, at spring buds we aim to extend it to every child's perspective thereby helping them become the explorers of a better tomorrow.